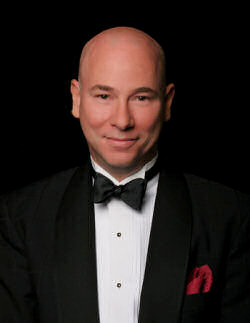 Wayne Hosford is an award-winning and critically acclaimed entertainer, singer, musician, comedian, actor and composer. Whether he performs in a theatre, on the concert stage, in an intimate cabaret, at a major music festival, or for a corporate or private event, audiences and the media alike give this extraordinary artist rave reviews.
In addition to his original songs and unique comedy, his vast repertoire spans the Great American Songbook, Broadway, Adult Contemporary, and American Popular Song from the 1960's, 70's and 80's. Wayne conceives, writes and performs his individualized shows for any performance venue, whatever the occasion.
He was featured at Spoleto Festival USA for six performances of A Passionate Persuasion, his solo tribute to the songs of Peter Allen. Other solo shows include: A Johnny Mercer Songbook; Simply Sinatra; A Broadway Sampler I and II; The Gold Standard; Wayne, Women and Song; Socking It To The Sixties and A Seventies Sojourn, celebrating the diverse and memorable songs of those decades.
Because of the special material he can cleverly write and entertainingly perform from a client's given information, his long list of business and personal accounts presently encompasses three continents across the world and, in addition to countless individual clients, includes several major corporations such as The American Cancer Society, The American Red Cross, The Coca-Cola Company, and Lilly Pulitzer, Inc.. He has been a featured solo entertainer for both the Democratic and Republican National Conventions in two separate presidential election years.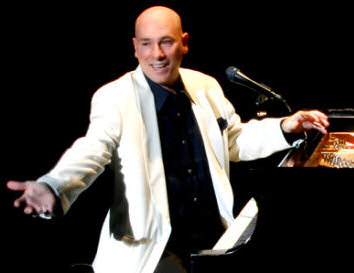 Wayne's tours and performances abroad have encompassed Brazil (Manaus Opera House), England (Royal Albert Hall, Pizza On The Park, The Annual Chelmsford Spectacular), France (Festival d'Art et de Musique, St. Claud), Poland (Krakow Conservatory), and Sweden (Umeå, Luleå, Östersund).
In New York City, he has performed in various venues such as The Beacon Theatre, The Ballroom (CD: Julie Wilson and Wayne Hosford Live at the Ballroom – Nonga Records), Bobo's (MAC Award nomination-Best Singer/Instrumentalist), Danny's Skylight Room (Back Stage Bistro Award; MAC Award nomination-Best Newcomer), Jazz at Lincoln Center, Michael's Pub, The Russian Tea Room, Sardi's, Steve McGraw's, Symphony Space, Tavern On The Green, The Town Hall, The Triad, the famed club "21," and NYC comedy landmark, The Village Gate.
Wayne debuted Off Broadway in Cabariety at Saint Peter's Theatre, soon garnering engagements with the legendary Julie Wilson in the Cabaret Comes To Carnegie series and the renowned Gold Star Sardine Bar in Chicago; with recording and cabaret stalwart Margaret Whiting in the long-standing Manhattan 92nd Street Y's Lyrics and Lyricists series (Johnny Mercer); and with cabaret star Steve Ross and jazz bassist/singer Jay Leonhardt at the Metropolitan Museum of Art Concert Series. Wayne co-starred with cabaret veteran William Roy, singing and playing duo-piano in Endangered Elegance, featured in New York at Michael's Pub (CD: Endangered Elegance – Nonga Records), and the American Cabaret Theatre Festival, as well as on tour for The Asolo Theatre in Sarasota.
He has been honored to perform solo for U.S. President George H. W. Bush, and on another occasion, U.S. Senator Edward M. Kennedy. In various series, benefits and tributes throughout America, in addition to the artists above, Wayne has appeared on the bill with a variety of performers including Kaye Ballard, Len Cariou, Ann Hampton Callaway, Michael Feinstein, Nancy LaMott, Dorothy Loudon, Marilyn Maye, Ann Morrison, Neal Sedaka and Carol Woods. As an accompanist on piano, he has appeared with Christine Andreas, Brian Bedford, C&W artist Faith Hill and Cloris Leachman.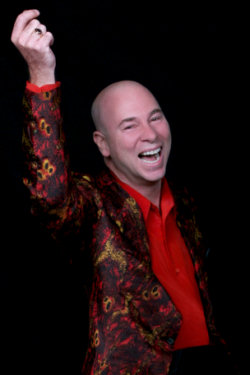 His appearances at renowned social, sporting and country clubs include New York City's Metropolitan Club, The Harvard Club, The National Arts Club, The Friars Club, The Players Club; Locust Valley's Piping Rock Club; Cape Cod's Wianno Club, Nantucket's Westmoor Club; Princeton's Bedens Brook Club, Minneapolis-St. Paul's Bedens Brook Club Wood Hill Country Club, virtually every club in Palm Beach, Florida, and, to its north and south, The Hobe Sound Yacht Club, The Jupiter Island Club, and the Gulf Stream Bath and Tennis Club; Dallas' Petroleum Club; Atlanta's Cherokee Club and Piedmont Driving Club.
A professional actor since age 12 (Jim Hawkins, Treasure Island, Atlanta's Alliance Theatre), Wayne's work in theatre has been divided between performing, most recently in Our Sinatra at the Stage Door Theatre in Fort Lauderdale; Triple Espresso (Hugh Butternut) at the New American Theatre in Rockford, Illinois; The 1940's Radio Hour (Neal Tilden) at the Asolo Theatre in Sarasota; and musical direction, for Forever Plaid at Pennsylvania Centre Stage; The Straight Man, winner of the Norfolk New Play Festival at Roanoke's Mill Mountain Theatre; associate musical director for Take Note and Scores of Friends, at San Francisco's Alcazar Theatre and Fort Lauderdale's Broward Performing Arts Center; and composing, Off Broadway, for the Irish Repertory's Alive, Alive, Oh!, for which his underscoring for the pantomimes of theatre, film and television great Milo O'Shea won two ASCAP awards; for New York's Judith Shakespeare Theatre Company's production of The Comedy of Errors (set in the roaring twenties); and Maestro, an original musical written with Sharon Tipsword.
Wayne has written and/or sung several jingles that have been broadcast on radio and television, as have some of his original songs. His academic training includes twenty-five years of applied piano and voice since childhood, a BA/BM double-major in music education and music theory/composition at the University of Miami, a BFA major in musical theatre at Webster Conservatory of Theatre Arts in Saint Louis, and further composition at Georgia State University.